Logistics and IP zones
The Montérégie is at the heart of Quebec's logistics, offering intermodal transport throughout its territory.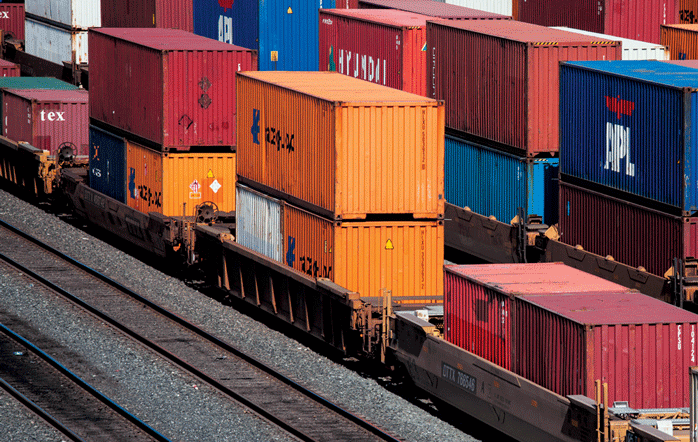 A natural gateway to foreign trade
A true intermodal transport hub (air, sea, land, and rail), the Montérégie offers companies located in the region easy access to the plentiful North American and European markets. With 2,222 km of roads, access to 5 airports, and several ports and railroads, the Montérégie is, without a doubt, at the heart of a prime transport network. This valuable location makes the region a natural gateway to foreign trade.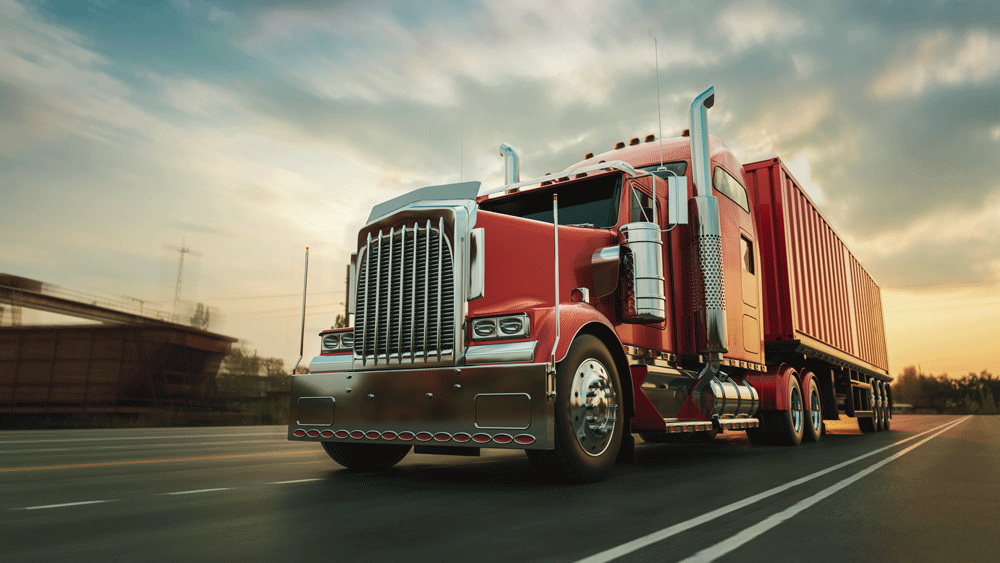 High standard supply chain
Logistics hubs make operations flow smoothly in the Montérégie. In fact, the large distribution centres in the area benefit from multimodal industrial parks that are a portal to both the national and international markets. (Photo credit: Montreal Port Authority – Contrecoeur Project)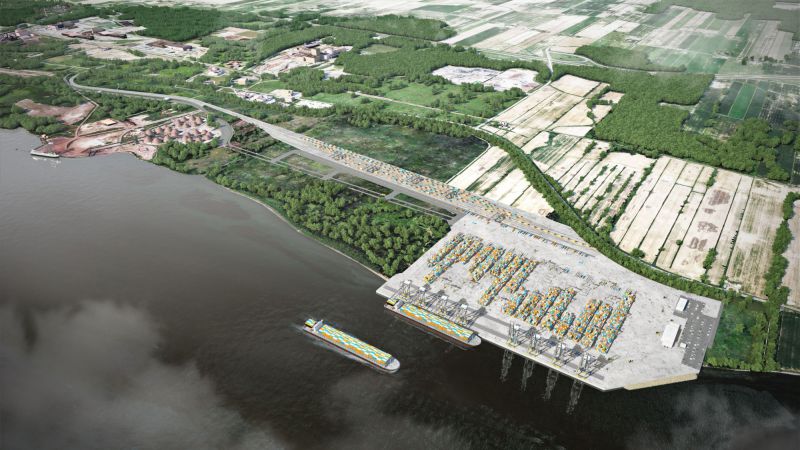 ---
Contrecoeur, a jewel east of the Montérégie
A new container terminal will have a processing capacity of 1.15 million containers annually
, a project that includes a new multimodal platform and enough space for companies to make it their home.
Construction is scheduled to begin in 2023.
---
The west: far from wild in the Vaudreuil-Soulanges region
The presence of major rail carriers (CN, CP, CSX) combined with plenty of land available in close proximity makes the area a prime location for manufacturers.
A new rail terminal in Les Cèdres is also envisioned.
A significant competitive edge
The Montérégie is home to two industrial ports: the Sorel-Tracy IP Zone and the Valleyfield IP Zone. This core area is essential to a dynamic economy throughout Quebec. These ports, particularly convenient for manufacturing companies, provide functional facilities that allow enterprises to increase efficiency and share port infrastructure and services. (Photo credit: AEBHS Port of Valleyfield)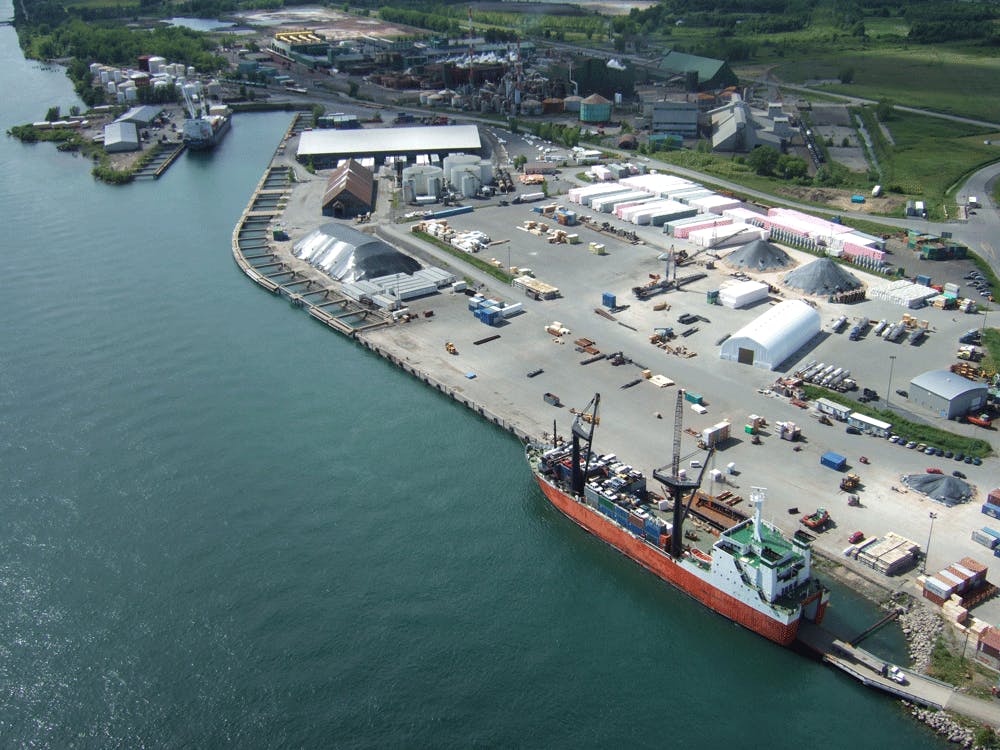 ---
An IP Zone comprises:
An industrial area near efficient port, ground, and rail infrastructure.
Development-ready industrial land with high-power capacity.
---
Companies located in the area:
Have easier access to raw materials and to a more efficient distribution of their products to North American and international markets.
Enjoy efficient intermodal transport infrastructure.
Share a business environment that promotes synergy among all industrial activities.